The full title on the cover of this 34 page brochure is "The BattlePlan: BattleCry Campaign, Classfied Document." It was distributed before Ron Luce's presentation to attendees of a youth leaders' conference, "The Message," at McLean Bible Church, Vienna, Virginia on Saturday May 6, 2006.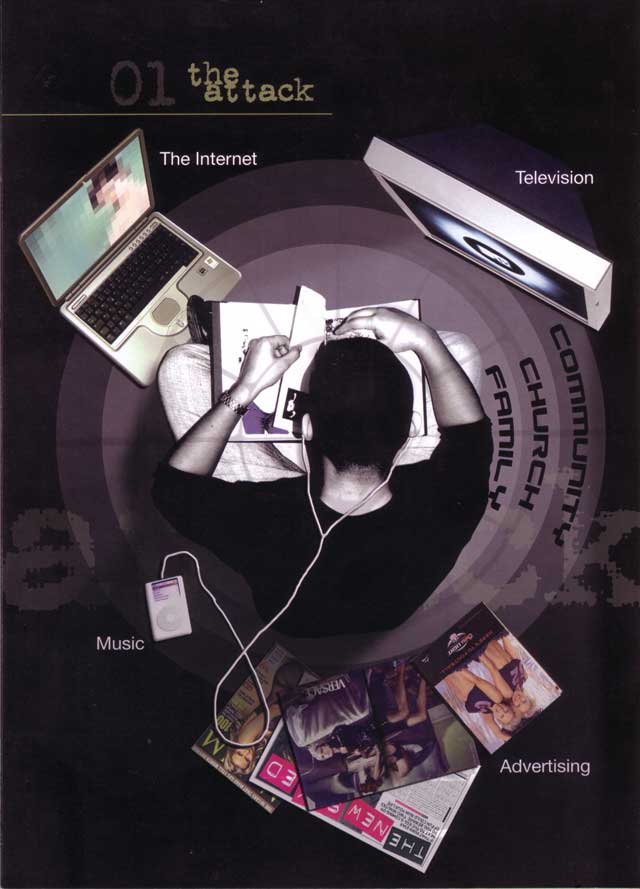 Page 3 from "The BattlePlan" brochure. An MTV logo is clearly visible on the television screen.
---
Inverted closeup of the "Advertising" portion of the page. Note that the partially obscured article in the pile, "The New Sex Ed," is not actually advertising but is in fact this Rolling Stone article from August, 2003: a cautionary tale about an adult video producer's predatory tactics on university campuses, subtitled "Beware: two minutes of fun could ruin your life."
---
Posted May 9, 2006