Recent press releases and brochures from Teen Mania promoting the "BattleCry" campaign lump advertising together with MTV and "hard-core porn" on a list of things that "threaten" teenagers. Why, then, have three key people involved with Teen Mania's corporate management been secular advertising and marketing experts?
This recent press release from Teen Mania, produced on their behalf by the DeMoss Group, demonstrates something that's often seen in evangelical media: the lumping together of very different things that are together labeled evils or threats, in this case, to teens.
They've put "advertising to teens" at the top of a series of examples of how, they allege, teens are "targeted" and "threatened by pop culture." At least two of the three examples are supported by partisan sources:
DALLAS, April 13, 2006 - Teenagers in America have never before been so targeted and so threatened by pop culture as they are today.

Advertising to teens is an estimated $150 billion a year industry (PBS, 2000).

MTV (watched by 73% of boys, 78% of girls ages 12-19) airs (on average) 9 sexual scenes per hour and more than 8 un-bleeped profanities per hour (Parents Television Council, 2004).

80% of 15- to 17-year-olds have had multiple hard-core porn exposures (Family Safe Media).
If these alleged attackers are considered truly dangerous by Teen Mania's leaders, it stands to reason that someone with a history of being heavily involved with one of these alleged evils, and who was unrepentant about their previous endeavors, would then be disqualified for leadership positions with Teen Mania.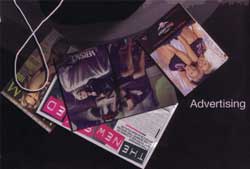 The insistence that teens are somehow under attack by advertisers is continued in a brochure promoting the "BattleCry" campaign recently distributed to youth pastors. It contains the remarkably open-ended and broad generalization that advertisers are not merely an enemy, but are attacking teens by somehow disregarding "moral decay." This assumption, somehow shared by both the producers and intended readers of this brochure, is never substantiated, and appears in a section of this brochure entited "The Attack:"
CHECK OUT THE ADVERTISEMENTS
With more than $128 billion dollars in their pockets, this generation has been targeted by corporate America who do everything they can to grow their brands and their profits without any regard to the moral decay of a generation.

From section entitled "01: The Attack" in "The BattlePlan: BattleCry Campaign Classified Document" distributed before Ron Luce's presentation at McLean Bible Church, Vienna, Virginia, May 6, 2006.
Keeping in mind that they've labeled the act of advertising, and targeting the teen market, part of their justification for their "BattlePlan," let's look over this list of people who've held important positions in Teen Mania - one of whom was important enough to have been paid a larger salary than that earned by Teen Mania's founder, Ron Luce. One thing ties them all together - they've all worked for one of the nation's biggest advertisers, Procter & Gamble, in roles involving sales, advertising, marketing, promotions and product management.
George Babbes, member of Teen Mania's Board of Directors,1 was Group Product Manager with Oral-B Laboratories, The Gillette Company, 1992-93, and Brand Manager for Procter & Gamble, 1987-1992. In 1989 he was the winner of Procter & Gamble's "Promotions That Work" international competition.2 Babbes is a lifelong friend of Ron Luce, and was quoted in a Regent Business Review article saying that some of the strategic planning for Teen Mania in its early years occurred in "the 'war room' at P&G."3 Now a professor at Azuza Pacific University's School of Business and Management, his doctoral dissertation focused on, among other things, "the impact of conceptual metaphors on consumers."4

Tom Muccio, member of Teen Mania's "President's Council,"5 "is the recently retired President of Procter & Gamble's Global Customer Teams. He was with Procter & Gamble for 35 years in a variety of sales and marketing assignments in both the U.S. and abroad." 6

Rick Brenner, Teen Mania's Chief Operating Officer (2002-2004),7 "began his career in Market Research, followed by six years at Leo Burnett Advertising where he managed accounts including Green Giant and Procter & Gamble packaged soap brands. Following his tenure at Leo Burnett, Mr. Brenner spent eight years at Procter & Gamble where he was responsible for marketing and brand management for consumer products including Clarion Cosmetics, Noxzema Skin Care Products, and Secret and Sure Antiperspirants." He is now president of a Florida startup company. 8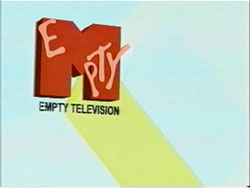 So when you watch Teen Mania attack those who advertise and market their products in the commercial/secular realm, keep one thing in mind. They aren't really attacking the reality of advertising to teenagers, since they themselves are marketers; many of Teen Mania's leaders, and now their hired secular advertising agency, were or are in the business that includes advertising to teenagers. They just want to influence and organize teenagers - for what is, over the long term, a political and social purpose - with their own set of advertised messages that frame militarism and conflict as virtues.
Footnotes:
Posted May 9, 2006